I have a plan for how our dining room will be, when we can afford a few things like removing the radiator and replacing it with a lovely column one, moving the dresser, building a fitted cupboard/shelves in an alcove and having a bench and dining table...along with the chalkboard wall I mentioned in my other post...
Here's what I have in mind...
Bench and dining table along the wall as you walk into the room.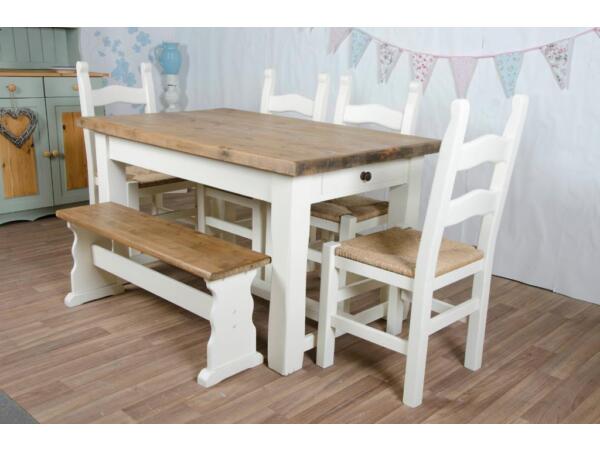 Photo from Gumtree
Tall column radiator and antique dresser on other long wall leading to the kitchen.
You can just about see our dresser under all the mess here!
Built in shelves and/or cupboard...for toy storage or food or both (depending on damp issues!)...
I would love to get a new floor for this room too, probably the same slate tiles we have continued from the kitchen with a nice rug for the play area.
Our almost finished kitchen




Eventually make the back window into a door into the garden and block up the door in the kitchen, and open the kitchen door way a little to make the rooms feel more like one.
Here's the floor plan to make it a bit clearer...